A CHRISTMAS ESCAPE ROOM
If you're looking for a fun activity for a holiday gathering or birthday party, this Christmas Escape Room has you covered. Kids will love finding the clues and breaking the codes to unlock the mystery!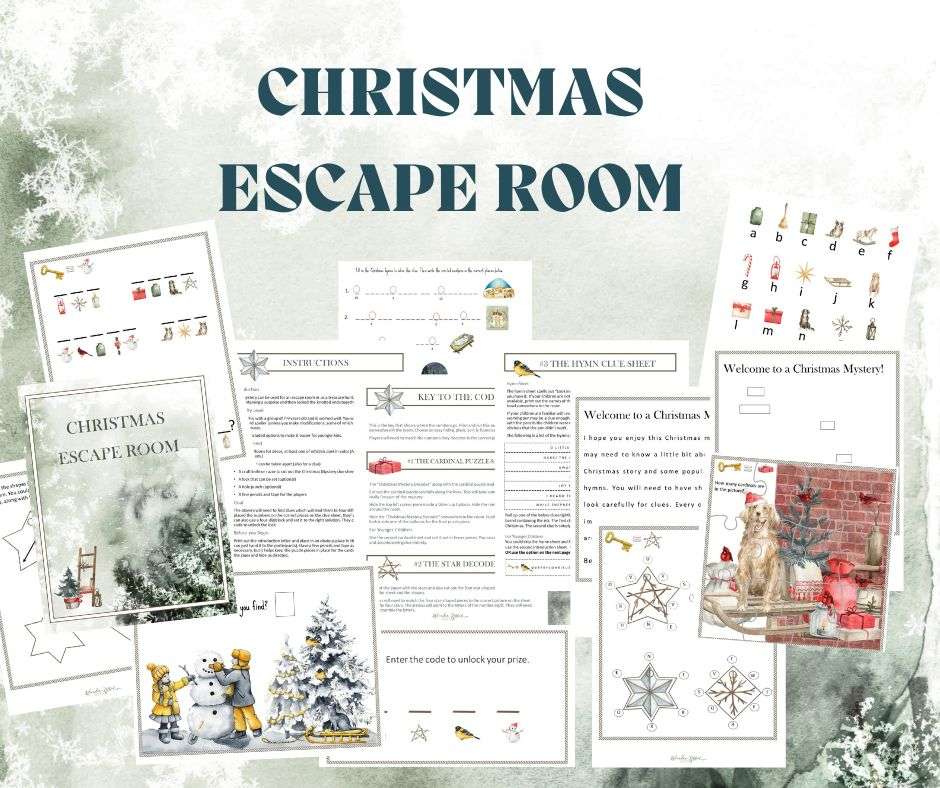 How does the escape room work?
You can use this activity to escape from a locked room or as the solution to finding a treasure.
Players will need to find clues which will lead them to four different numbers. Once they've placed the numbers on the correct places on the clue sheet, they've solved the mystery. If you have a programmable four-digit lock, it will add to the fun.
What is included?
Parent/Teacher Instructions
Four Puzzles to Find Four Different Numbers
Two Codes Leading to Hiding Places
Fun Codes to Break and Puzzles to Solve
Different Levels of Difficulty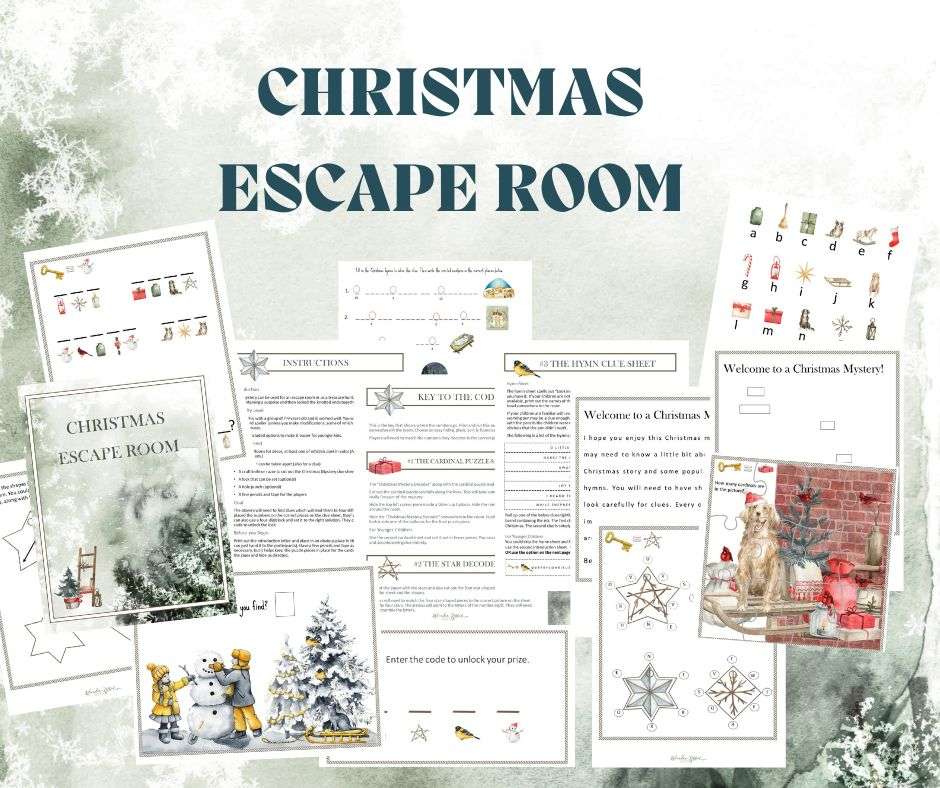 What ages work best with this challenge?
We did this with a group of 7-9 years old and it worked well. You will need at least one good reader and speller. The mystery works well with a mix of children because there are easier and harder clues. Younger children will enjoy looking for clues and solving some of the easier puzzles. It took our group 30-40 minutes. I also included some modifications if you're using this with a younger group of kids.
What supplies will I need for the Christmas Escape Room?
A few balloons for decor, at least one of which is dark in color (A clue will be hidden inside one of them.)
A pen that can be taken apart (also for a clue)
A craft knife or razor to cut out the Christmas Mystery clue sheet.
A lock that can be set (optional, but recommended)
A hole punch
A few pencils and tape for the players